As a Google Cloud Premier Partner, it's our job at HiView Solutions to stay up-to-date on all things Google Workspace. With that in mind, we're pleased to share the below feature announcements from Google!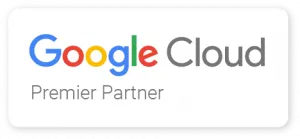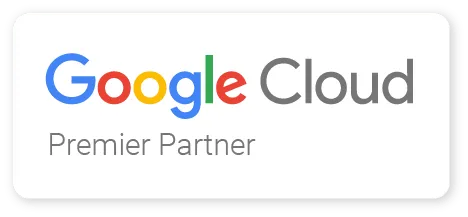 New beta for moving folders to Shared Drives
Previously, Google announced an improved experience for Admins moving folders from My Drive to a Shared Drive. A new beta was released, this time for end users. This beta is intended to help end users more easily move their folders to Shared Drives while avoiding sharing permission issues.
Organizations eligible to apply for this beta include all paid Google Workspace and G Suite editions excluding Workspace Business Starter, Frontline, and legacy G Suite Basic customers. Apply for the beta here.
Built-in interoperability for Google Meet and Zoom
Now, all Google Meet and Zoom users can enjoy conference room interoperability. Zoom is interoperable with Meet Hardware, and Meet is interoperable with Zoom Rooms.
Please note that certain non-core features such as polls and dual-screen may not be available when using interoperability mode. However, core features are available.
This feature is on by default and can be turned off by Admins if desired by navigating to Admin Console > Devices > Google Meet hardware > Settings > Device Settings > Built-in interoperability.
Easily share file access with Meet attendees
Google has made two improvements to Meet that make in-meeting file sharing even easier.
First, presenters can now share access to the content they present in a meeting with attendees directly from Meet. While presenting, users can share the file using the floating action menu or via the suggestion in the Meet Chat. Meeting attendees will then receive a notification that the file has been shared, and a link to the file will be automatically shared in the in-meeting chat.
Second, when you paste a Drive file link into the meeting chat, you will now be prompted with the file access dialog box. From here, choose the access permissions you wish to share, and if you would like, check the box to attach the file to the Calendar event.
Advanced new functions for Google Sheets
Last year, the Google Workspace team released some powerful new functions for Sheets such as LAMBDA, XLOOKUP, and XMATCH. Now, Google has shared 11 additional functions that make Sheets an even stronger application. Here they are:
CHOOSECOLS:

Creates a new array from the selected columns in the existing range.

CHOOSEROWS:

Creates a new array from the selected rows in the existing range.

EPOCHTODATE:

Converts a Unix epoch timestamp in seconds, milliseconds, or microseconds to a datetime in UTC.

HSTACK:

Appends ranges horizontally and in sequence to return a larger array.

LET:

Assigns name with the value_expression results and returns the result of the formula_expression. The formula_expression can use the names defined in the scope of the LET function. The value_expressions are evaluated only once in the LET function even if the following value_expressions or the formula_expression use them multiple times.

MARGINOFERROR:

Calculates the amount of random sampling error given a range of values and a confidence level.

TOCOL:

Transforms an array or range of cells into a single column.

TOROW:

Transforms an array or range of cells into a single row.

VSTACK:

Appends ranges vertically and in sequence to return a larger array.

WRAPCOLS:

Wraps the provided row or column of cells by columns after a specified number of elements to form a new array.

WRAPROWS:

Wraps the provided row or column of cells by rows after a specified number of elements to form a new array.
Rollout of these new functions to all paid and consumer Google Workspace accounts is complete.
Include captions in a Meet recording
Automatically-generated captions for Google Meet help can make meetings more accessible and easier to follow. Now, those who were not able to join the meeting (and those who were present and wish to review the recording) can also enjoy the benefits of these captions! To do so, simply select the language of your captions when prompted:
Note that to record a meeting, you must be the meeting host, part of the host's organization, or a co-host.
Rollout of this feature to all Google Workspace editions is in progress and will conclude in mid-March 2023.
Client-side encryption for Google Calendar is now generally available
Previously in beta, client-side encryption for Google Calendar is now available to Google Workspace Enterprise Plus, Education Plus, and Education Standard customers. Need to upgrade? Find more details about Enterprise Plus in this edition comparison chart.
The newly-released feature helps organizations strengthen their data security while addressing a wide range of data sovereignty and compliance requirements. The feature is off by default and can be enabled at the domain, OU, or Group level. For more information about client-side encryption for Google Workspace, see this article.
As a bonus, the client-side encryption beta has been expanded to Key Migration and Google Takeout.
Google Calendar Reminders and Assistant Reminders retirement update
Google previously announced the retirement of Reminders for both Google Calendar and Google Assistant. All Reminders will soon migrate to Google Tasks to create a single experience for to-do list management across Google Workspace.
Users can voluntarily migrate these beginning April 12th, 2023 and will see a prompt to help them do so. Beginning May 22nd, 2023, any remaining Assistant and Calendar Reminders will automatically migrate to Google Tasks. This change will impact all Google Workspace and G Suite editions.
Pricing changes
Finally, Google announced pricing increases for Google Workspace Business Starter, Business Standard, Business Plus, and Enterprise Standard. See the details here. You may be able to avoid these increases by moving your billing to HiView Solutions as your reseller. Contact us using the form below to find out if you're eligible.
Questions?
Have questions about these updates? We are a certified Google Cloud Premier Partner and authorized Google Workspace reseller providing zero-cost support services for Google's product suite for business. Submit a contact form below to discuss how your team can thrive more with Google.