Several significant updates have recently been made to core Google Workspace applications! Below is a quick look at improvements to Chat, Shared Drives, Sites, and Meet, as well as new Admin controls to keep your users informed and protected.
Create a Task from a Chat message
All Google Workspace/G Suite users can now create a task directly from a Google Chat message! To do this, simply hover over a message, click the three-dot menu that appears at right, and click "✓ Add to Tasks." You will then be prompted to customize the title, details, date, and time of the task.
As a bonus, users can also now "star" their Tasks to indicate their priority level.
Add Shared Drives to specific organizational units (OUs)
Admins of select Google Workspace editions are invited to try an open beta allowing them to place Shared Drives within specific OUs. This allows for more granular control of the Shared Drive's security standards. For example, Admins may choose to place a particularly sensitive Shared Drive within a Legal OU.
This feature is available for Google Workspace Essentials, Business Standard, Business Plus, Enterprise Standard, and Enterprise Plus editions, as well as all Education and Nonprofit customers. Admins can try this feature by navigating to Apps > Google Workspace > Drive and Docs > Manage Shared Drives. Here, they will find the new Organizational Unit column.
Embed content as a page in Sites
An exciting new feature has been released for new Google Sites! Editors can now add content from custom code, other websites and Google Docs to their Site. The data will be added as its own page in Sites and is just as clickable and interactive as the source material. For example, we added our website homepage as its own page in a Google Site:
To try this, open a Site and click Pages on the right-hand side. Hover over the "+" button and click Full page embed. Then, insert your code or URL and watch as it populates your new page.
Admin controls for Chat
Recently, the Google Workspace team released a feature called Discoverable Spaces. This allows users to share a link to invite users within the organization to join a Chat space. Now, Admins can set default groups called target audiences for Discoverable Spaces so that users no longer need to share with the entire organization.
This feature is available to Workspace Business Plus, Enterprise Standard, Enterprise Plus, and Education editions. See this article to learn how to create target audiences for your organization.
Context-Aware Access remediator
It can be frustrating when users find they are unable to login to their Workspace account due to Context-Aware Access rules. Now, Admins can provide more information to these users to help them understand why their login attempt was blocked. This feature (called the "user remediation feature") provides information about which conflict(s) thwarted the login attempt, such as user identity, device, location, IP address, etc.
This user remediation feature is intended to help users quickly understand what they need to do to regain access to their Google Workspace account. To set up these messages,, navigate to the Admin console and select Security > Context-Aware Access > User Message.
This feature is available only to the product editions which include Context-Aware Access. These are Google Workspace Enterprise Plus, Education Plus, and Cloud Identity Premium.
De-reverberation for Google Meet
Google Meet already filters out background noises such as keyboard typing for users with noise cancellation enabled. Now, these users will also have reverberation filtered automatically! This is available for all Workspace editions except for Workspace Essentials, Business Starter, Education, Nonprofit, and legacy G Suite.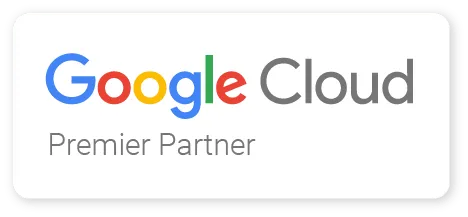 Questions?
That concludes our recap of the latest major feature releases for Google Workspace! If you have questions (or are looking to gain savings and support by working with a Google Cloud Premier Partner), submit a message here.