We at HiView are pleased to share the latest and greatest updates to Google Workspace (previously G Suite)! These include time-saving, effective improvements to Google Sheets, Meet devices, Docs, and more. Read on to learn how you can start taking advantage of these feature releases.
Named functions for Sheets
Rollout has completed for named functions. This new feature allows users to create high-performance custom functions in Sheets using built-in formula constructs. Users can import their named functions from one sheet to another.
To access this feature, open a Sheet and navigate to Data > Named functions > Add new function > enter details > Next > Create. Then, enter your custom formula into a cell.
To import the function to another Sheet, select the file via Data > Named functions > Import function and pick the named functions you want to add.
Named functions is available to all Google Workspace editions excluding Frontline, Nonprofits, and legacy G Suite Basic and Business.
Dark Canvas theme for Google Meet hardware
Meet Hardware users can now enjoy the eye-saving Dark Canvas mode for their devices. This feature is controlled at the Admin level. Google Admins can update their Meet Hardware display settings by navigating to Devices > Google Meet hardware > Settings > Device Settings > Home screen.
Rollout for this feature has concluded. It is available to all enabled Google Meet Hardware devices.
Easily insert emojis into Docs ✍️
Google has made it easier to insert emojis inline with text in Google Docs. Earlier this year, the team released emoji reactions for Docs. Since then, they have expanded emoji use in Docs to make it easier for users to express themselves.
To add an emoji to your next Google Doc, simply type "@" followed by a term describing the emoji you would like to use, such as "@write." Select the intended emoji from the box that appears, and you're set!
Rollout of this feature to all Docs users recently concluded.
Work Insights now available for Chat and Meet
Work Insights reporting provides data-driven insights on Google Workspace adoption, work habits, and collaboration. This feature has now been expanded to include Google Chat and Meet! After being granted access by an Admin, designated managers can see overall work trends of their team.
This feature mitigates privacy concerns by restricting data access, aggregating data, requiring a minimum team size, and keeping users' work private. No user's activity can be viewed individually.
This feature is available exclusively to Google Workspace Enterprise Plus. Admin-designated users can access the Work Insights dashboard to start analyzing activity.
Improvements to Google Calendar/Microsoft Outlook interoperability
Each time a Google Calendar user checks a Microsoft Outlook user's calendar availability to schedule a meeting, the request is performed via an Exchange role account. These requests are limited, and once an Exchange role account hits its limit, the Calendar interoperability (also called Calendar Interop) service may lapse.
To mitigate this, Google Admins can now configure multiple Exchange role accounts in the Calendar Interop Admin console. This will allow for their environment to support more requests and enables Calendar Interop to work more seamlessly and consistently.
>> Learn more about Google Workspace/Microsoft 365 interoperability
Easily share Meet recordings and more with co-hosts
Previously, post-event Google Meet resources such as meeting recordings, attendance data, and polls would be sent only to the meeting host. Now, these resources can be set to be shared automatically with co-hosts as well.
To configure automatic sharing with your meeting co-hosts, simply do the following:
Add

co-hosts

to your meeting

Check the box labeled "

Call artifacts are shared with the host and co-host you add here.

"

Click

Save

.
Please note that this configuration must be made prior to the meeting in order for resources to be sent automatically. If you wish to ensure your co-hosts receive these resources after the meeting has already begun, you should share them with your co-hosts manually after you receive them.
Rollout for this feature has completed and it is available to all Google Workspace editions excluding Workspace Business Starter, Frontline, Nonprofits, and legacy G Suite editions.
Legacy Apps Script environment to be retired
Google has announced that the legacy Apps Script environment will be fully replaced by a new and updated experience in early Q4 2022. The move to the new experience has been optional since its release in December of 2020. To ensure that Admins and developers get the most out of Apps Script, the old edition will be fully retired and not accessible.
Questions?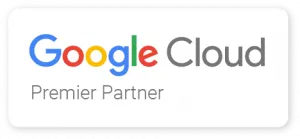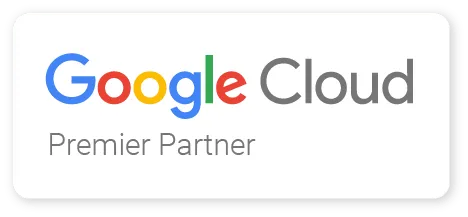 Have questions about these updates? As a Google Cloud Premier Partner and authorized Google Workspace reseller, we are here to help. Submit your contact information using the form below and we will follow up with you promptly.