Google Workspace is the collaboration tool of choice for thousands of companies worldwide, and these customers need these services to be available without interruption. To help meet these expectations, Google Workspace comes with an uptime guarantee stating that it must be operational at least 99.9% of the time each month.
However, regardless of their impressive uptime record, every business will need to receive support for Google Workspace from time to time.
At HiView Solutions, we not only help our clients make the transition to Google Workspace, but we also provide ongoing support to ensure their long-term success. To do this, we often work hand-in-hand with Google support to resolve issues and answer questions.
In this article, we'll review what to check before reaching out to Google support, what types of issues their support can help with, and how to open a ticket.
Google Workspace Support Services
If you need help with your Google Workspace account, Google offers several free support options to help you get assistance. These include:
Each of these options has its own strengths. For instance, the online help center is great if you have a technical support request and want a quick answer. However, more challenging technical issues (such as migration or integration problems) might require a ticket to be opened with the support center.
Before you contact Google support
There are a few things you should do before contacting Google support to troubleshoot an issue.
Check the Google Workspace Status Dashboard
Google publishes a real-time dashboard to help users understand if there is a system issue with the Google Workspace platform. It's called the Google Workspace Status Dashboard.
In the rare event of an outage, details will be immediately posted to this page. You can check the status of each of the individual services in Google Workspace to see if there's an ongoing issue.
If there is an outage that matches the symptoms of the issues you are seeing, you can safely sit back and wait for the problem to be resolved. Google will provide regular updates on the cause of the issue and the expected resolution time.
Check the Google Workspace Twitter account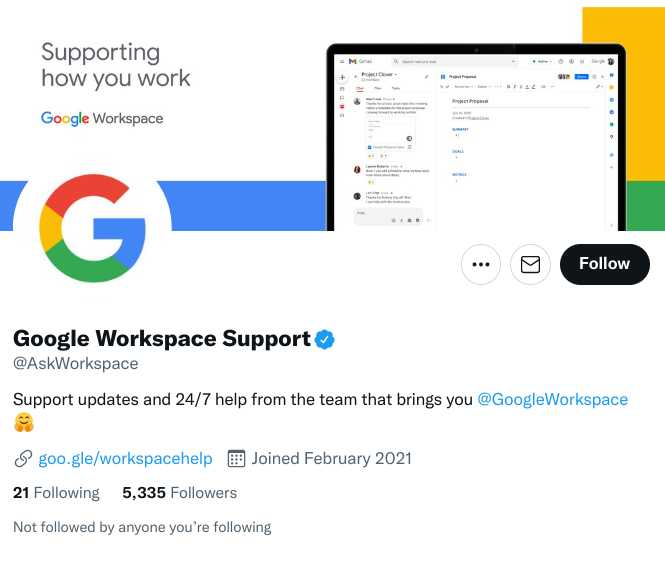 Another great resource is the Google Workspace Support Twitter account. This account is frequently updated and monitored by Google employees and is an excellent place for not only support updates but also quick tips and tricks for getting the most out of Google Workspace.
You can find the account at @AskWorkspace.
Check out the Known Issues page
Finally, Google also maintains a Known Issue page for Google Workspace. These are for issues that Google is aware of but are not considered outages. Most of these issues tend to be minor, have an identified solution, but have not yet been fixed by the Google development team.
You can find the Known Issue page here.
How to tell if your issue can be resolved by the Google Support Desk
If there are no service outages posted on the Status Dashboard and you cannot find any solutions with the self-help tools, the next step is usually to open a ticket with Google support.
However, not every issue can be resolved by the helpdesk. Here's a quick primer on the issues that Google Support can and cannot assist with.
Issues Google Support can resolve
Google Workspace support can typically help with the following issues:
User issues with the core Google Workspace services, such as Gmail, Google Calendar, and Google Drive.
Administrative issues with the admin console, including its functions and features.
Back-end issues related to the core services (mail routing issues, API challenges, reporting, etc.).
Security issues related to the core Workspace services (phishing, spam, etc.).
The theme with these issues is that they all revolve around the core services. Google Workspace Support can only assist with the paid products which are part of the Workspace suite of tools. This means that there are several types of issues that they won't be able you resolve for you.
Issues Google Google Support can't help with
There are other types of common issues that arise that Google won't be able to solve. These include:
Problems with the non-Workspace Google services. These include products like YouTube, Google Maps, Google Translate, and others.
End-user issues that fall into the category of training and education
Issues that are easily answered by checking the support documents or knowledge base
Product feedback issues, such as requests for enhancements and new features
Issues with third-party products and add-ons not developed by Google.
What to do if you have an issue that Google can't help with
If you run into an issue that Google can't help with, that doesn't mean you are out of options. Google has a robust partner network that may be able to assist. HiView Solutions is a Google Cloud Premier Partner helping our customers solve complex technical challenges. Our customers receive premium support from our Google-certified experts at no cost to them.
If your business is facing a challenge with Google Workspace, reach out to us.
How to contact Google Workspace Support
So you've done your homework and need to open a ticket with Google. Here's how you can get the answers you need:
Gather your information in advance
The first thing the Google Cloud support agents will ask you is for as much supporting information as you can find. This can include things like:
The problem you are experiencing and its symptoms
The impacted user(s)
When the problem started
Any troubleshooting steps you've taken so far
Any information collected from the admin reports that might be helpful
It can help speed up the resolution time if you have all the data you need before accessing the workspace support portal. If you don't have the information you need or the access to get it, reach out to your Google Workspace admin for more details.
Make sure you have the correct access level
While the online help center and the administrator support forums are open to everyone (including end users), you need to be a Google Workspace admin to access Google's support center. If you need to contact support and don't have the proper credentials, please contact your domain Super Admin.
Access the Google Workspace support center in the Admin Console
To access Google Workspace Support Center, you must first log into the Admin console. You can do so at admin.google.com.
Once there, you will land on the Home Screen. This is where Google customers can access all of your domain (tenant) controls and configuration options.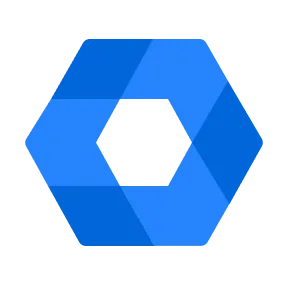 From here, you have two options to get to Google support. First, look for the Support section toward the bottom of the screen. Click Support.

Alternatively, you can click Contact Support in the top right-hand corner. Look for the question mark icon on the blue menu bar.

Clicking on either of these options will take you to Google's support wizard, which will open the Google Workspace Help Assistant in a new window that looks like this:
From here, click Support and answer the questions. Google will try to answer your questions by providing links to support articles. If their suggestions don't solve your issue, you can proceed to open a ticket and get the direct help you need from Google, either via chat, phone, or web ticket.
In conclusion…
If you are a Google Workspace customer, Google provides many ways to get the technical support you need. As a Google Cloud Premier Partner, we at HiView can help you navigate the support systems to get the answers you need. Reach out to us using the form below to set up an introductory call and find out how we can help you thrive with complimentary support for Google Workspace!