Losing access to your Google Workspace Admin console is highly frustrating and disruptive to the organization. While your team is locked out, you are unable to handle day-to-day environment maintenance. This includes onboarding and offboarding users, assisting with user password recovery, and all the other Admin tasks that keep your organization functioning.
In this article, we will review potential causes that may lead to being locked out of your Admin console, and the steps to take to resolve the issue.
1) Locked out due to payment failure
One common reason why Admins lose access to their services is due to payment failure. If your payment method fails for 30 days, all members of your workforce (both Admins and end users) lose access to their accounts via suspension by Google.
Common reasons for payment failures include:
Insufficient funds

Credit card limits

Automated billing restrictions

Incorrect bank or credit card information
While your accounts are suspended, all services are blocked. This means that emails sent to your users will bounce, leading emails to never arrive in their inbox. This is a major pain point and can lead to business losses.
If you see an error message indicating a lapsed payment for Google Workspace while attempting to log in, you will need to follow these steps to regain account access:
Log into a Google Workspace account with Admin access. You will be greeted with a prompt to update your payment information.

Follow the steps provided to update your payment information.
*We strongly recommend adding a valid backup payment method to prevent future interruption to your subscription.
   OR
If you are working with a Google Cloud Partner for Google Workspace licenses, contact your Partner to update your payment method and regain account access.
2) Locked out due to loss of access to an Admin account

Another highly common way that organizations lose access to their Google Workspace Admin console is when access to the Admin account is lost.
This can happen when only one user has Admin privileges and that Admin leaves the organization, their password manager breaks, or they forget their password, losing access to the account.
We strongly recommend assigning more than one user Google Admin privileges. Depending on your organization's size, 2-6 Superadmins is usually optimal. This prevents issues if the single Admin forgets their password or leaves the organization (the latter case can be especially problematic if the departure is not amicable).
Companies purchasing their Google Workspace licenses directly from Google should follow the below instructions to regain access to their Admin console.
If the Admin forgot their password, and no other Admins can reset it for them:
Navigate to

admin.google.com

.

Enter your admin username (email address) and click

Next

.

Click

Forgot password?

and follow the provided instructions to reset your password.
If the Admin left the organization, and no other Admins are assigned:
Fill out

this form

to submit a request to Google for Admin console access.

Complete the required steps which prove your ownership of the user account and domain.
   OR
If you are working with a Google Cloud Partner, contact your Partner and ask them to provide select account(s) with Admin privileges.
Please note that the verification process may require multiple weeks. This is to prevent an unauthorized party from gaining access to the Google environment.
Can a Google Cloud Partner expedite the domain verification process?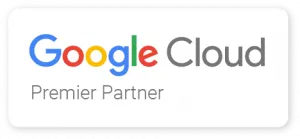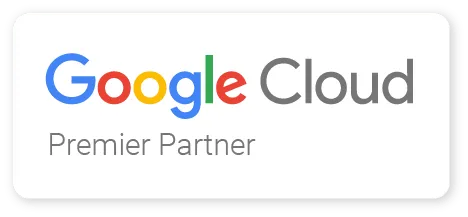 If you are already working with a Google Cloud Partner for Workspace (like HiView Solutions), you should reach out directly to your Partner. We prioritize mission-critical issues such as account suspensions and will respond swiftly to your request. Usually, we resolve the issue in a single call.
Unfortunately, Partners are not able to assist with the verification process for administrators who are not already working with them as their reseller. However, we at HiView are happy to provide guidance as you navigate the process via Google directly. Contact us for assistance.
In summary
Loss of access to the Google Workspace Admin console is highly disruptive. Fortunately, regaining access is usually fairly straightforward. However, in cases where the only assigned Admin has left the organization, the process is quite cumbersome. Companies can prevent a lengthy process to regain access by purchasing their licenses from a Google Cloud Partner like HiView Solutions.
By working with HiView, customers also gain access to:
Professional support from Cloud Engineers at no additional cost

Data migration services

Environment optimization services

Workshops and training sessions
Find out if HiView would be an excellent fit for your organization by requesting a free consultation.