Microsoft Office 365 & Google Workspace Coexistence - Our Approach
.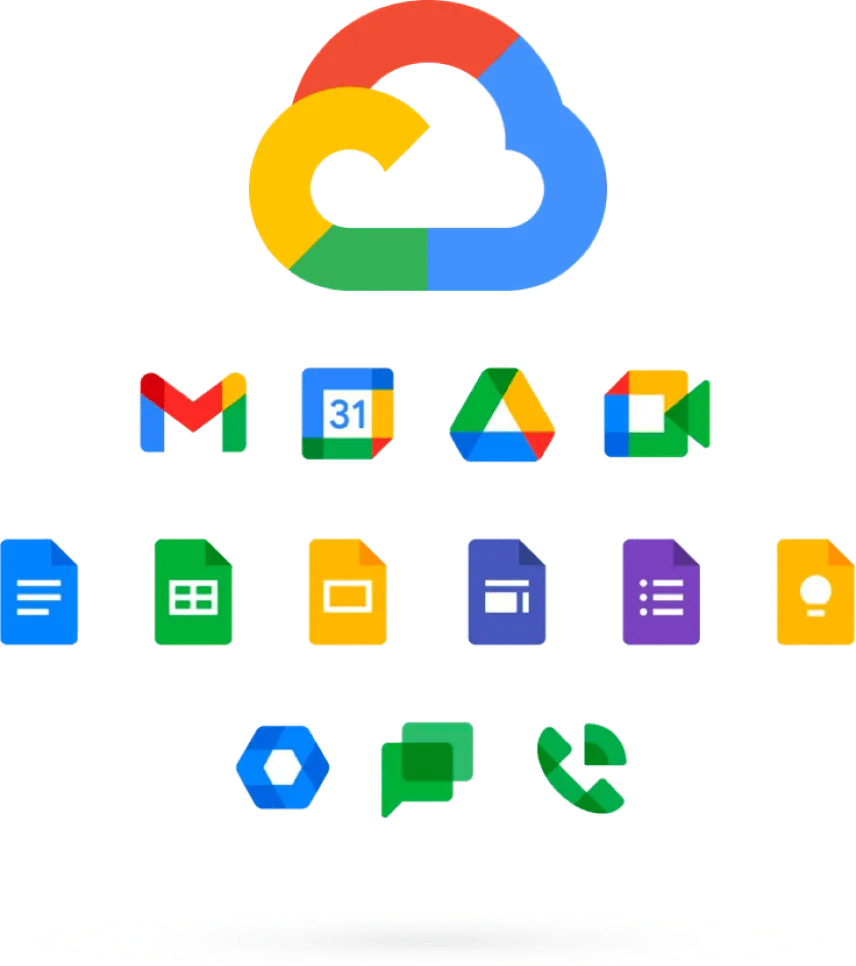 You've decided to move to Google Workspace (previously G Suite). Now it's time to consider the next big leap: leaving behind Microsoft Office.
We recommend using Google Workspace as your sole collaboration platform. Although this is possible for many businesses, Microsoft Office applications can be so ingrained into business processes that leaving MS Office behind proves too large a hurdle. At HiView, we have established a methodology that works to reduce MS Office licenses by 80%, which can result in significant cost savings.
The first task is to understand the goal; although you may want to strive for 100% elimination of MS Office licenses, it is important to be realistic and first aim for a majority. A 75% or 80% reduction may be an appropriate goal after evaluating the cost-benefit ratio, especially as it relates to productivity gains. This is where HiView comes in— we can help to evaluate your needs and constraints, determining the ideal options based on your environment and license type.
1. Identify The Easy Wins
There are always some users in an organization who have a greater tendency to welcome change, and if given a choice to embrace change, are more willing to take the leap away from MS Office. Conduct a survey or questionnaire to understand team/user needs, and focus first on these eager adopters. At this stage, you can aim for at least 20-25% of the organization's workforce.
2. Determine What Is/Isn't A Show-Stopper
The next step is to conduct working sessions/interviews with stakeholders to understand whether workarounds to current business processes are needed, and whether these are resolvable. Transformation Labs offer a unique way to get users in the right space to focus on deployment challenges.
3. Transformation Mapping
Using your findings from the previous steps, you can now map out your journey to eliminating or reducing your MS Office licenses. User groupings will often include:

- Easy wins (users who are most able and willing to leave MS Office behind)
- Users who can have MS Office removed but might require more information and/or incentives
- Users (if any) who cannot make the switch

In addition to the main steps of the process, companies that have previously used Google Guides/Gurus or have similar Change Networks within the organization will find it easier to communicate the change. Additionally, targeted training on applications and tools specific to business processes will help more members of the organization complete the move to Google Workspace. HiView Solutions will help determine the right deployment plan for your organization.
Users may not be eager to make a major change, but that does not mean a successful move won't happen. With thoughtful Change Management and business re-engineering, HiView can help facilitate this work and make a lasting difference for your company; if you are willing to take the leap, we'll ensure that you do so successfully.
To learn more and to get started with your Google Workspace transformation with the help of a trusted Google Cloud Premier Partner, send us a message here.